2
Date posted: 21.05.2019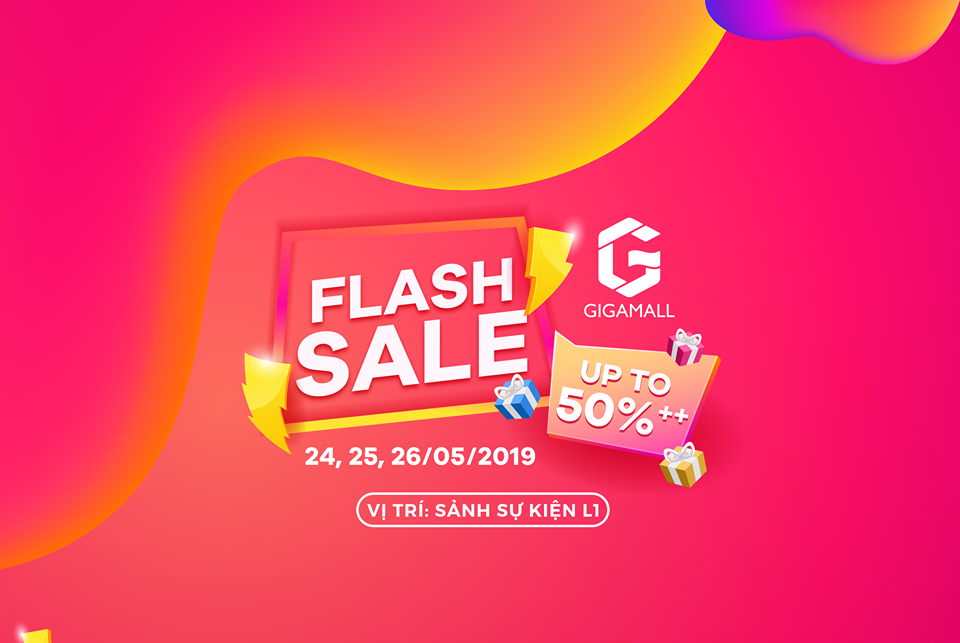 SUMMER FLASH SALE AT LEVEL 1 GIGAMALL
10 BRANDS SALE OFF UP TO 50%
ONLY 3 DAYS 24, 25, 26 MAY, 2019
Quickly come to Gigamall and choose your favourite essential at Flash sale day. There are ten brands in fashion, beauty&health, beauty, toys for kids, etc.
1. Gintell: Discount 50% of massage machines and exercise machines
2. Jartazi: Discount 70% of sportswear for adults and children
3. Ha Eva: Discount up to 50% of natural oil products
4. Kohnan: Discount up to 50% of Japanese furniture products
5. My Kingdom: Discount up to 50% toys and buys 1 get 1 free for LEGO
6. XTM: Same price at 20.000VND, 100.000VND for all accessories
7. On & On: Discount 50% of products
8. MFood: Discount 10% of nutritious products from the US and Australian
9. My Home: Discount from 20% to 50% of blankets, sheets, pillows, and mattresses
10. Ogawa: Get FREE Bio Breeze air purifier for the bill 10.000.000VND
Level 1, GIGAMALL Vietnam, 240 - 242 Pham Van Dong Street, Thu Duc District.
#Gigamall #GigamallVietnam #WeloveGigamall#Moitrainghiemmoiniemvui #Flashsale #Flashsaleday #Gintell #Zartazi#HaEva #Kohnan #MyKingdom #XTM #On&On #MFood #MyHome#Ogawa