6
Date posted: 29.03.2019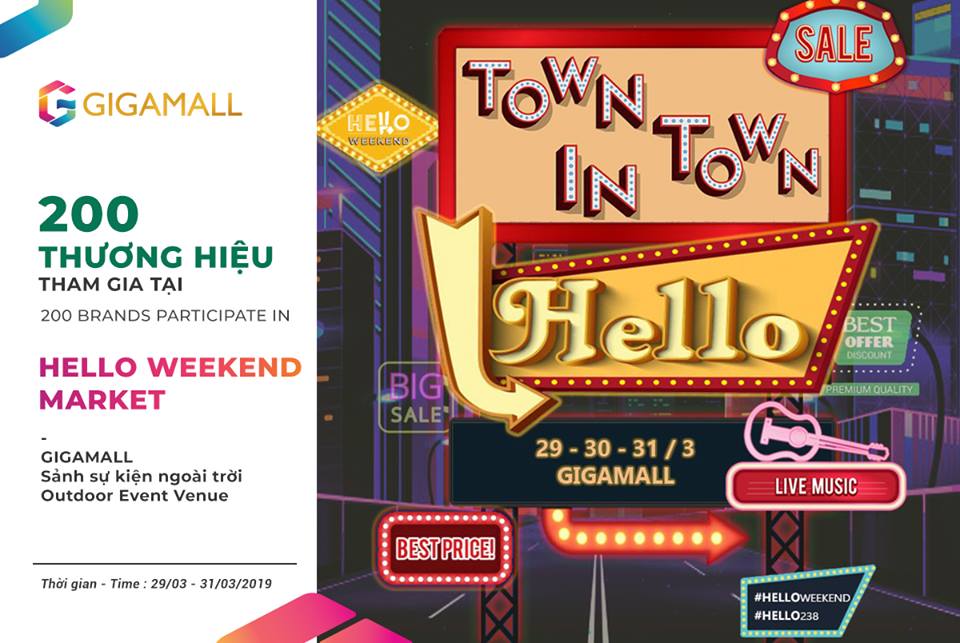 HELLO WEEKEND MARKET IS COMING TO GIGAMALL THIS WEEKEND!
Time: 29/3 -31/3/2019
Address: Outdoor Venue, GIGAMALL Vietnam, 240 - 242 Pham Van Dong Street, Thu Duc District.
Hello Weekend Market promises to bring you joys, and many exciting experiences. The area will be extremely airy and spacious.
SHOPPING: THERE ARE 200 BRANDS PARTICIPATE IN THIS MARKET
Hello Weekend Market brings you many fashion & accessories brands, home decoration brands, etc. which are popular with millennial customers.
ART: FREE DRAWING HENNA FROM 2 PM TO 4 PM IS ALWAYS WELCOME YOU
PHOTOS: There is a well-decorated Photo-booth where customers are freely taking pictures and creative.
MUSIC: There are many performances from Acoustic bands, which provide you relaxing and happy experiences.
Do not forget to visit the Organizers' table to receive VOUCHER and CUTE GIFTS.
Discover this Hello Week Market right away!!