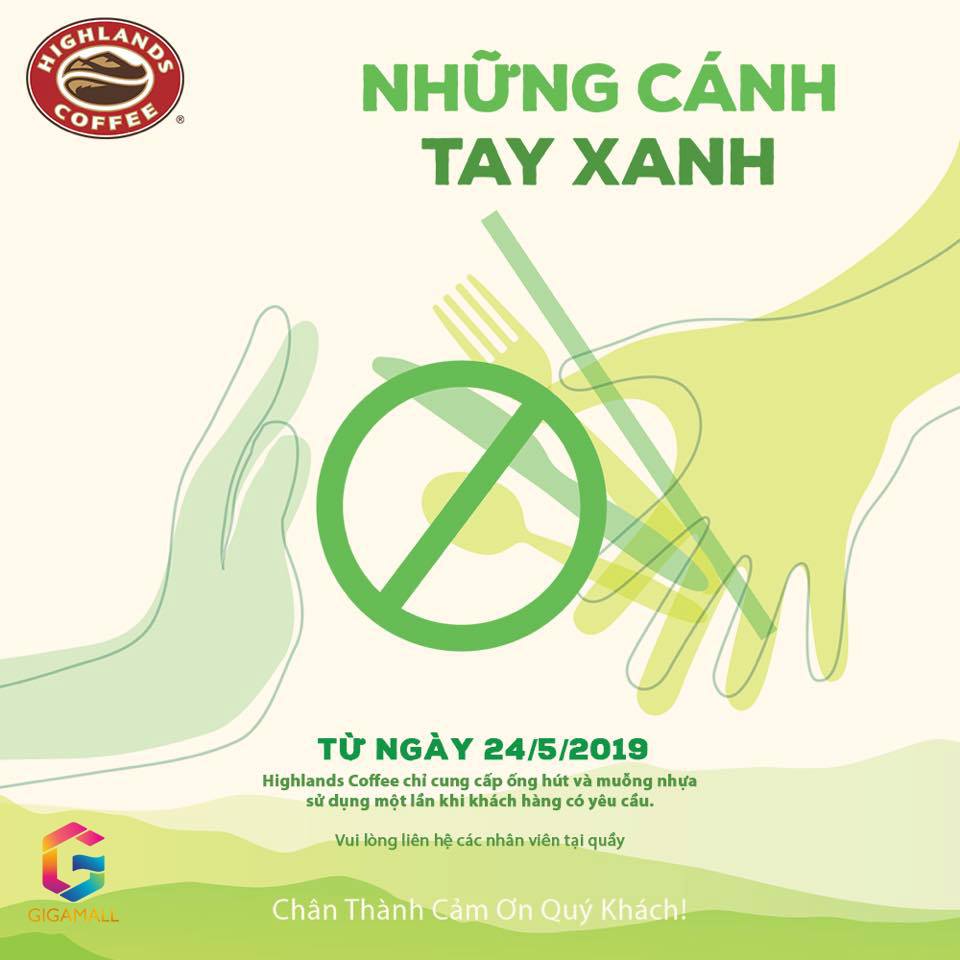 FREE UPSIZE WHEN CUSTOMERS BRING CUPS TO HIGHLAND COFFEE
Thank all of the customers encouraging Highland Coffee in the first campaign of saving our Earth.
From May 24, 2019, Highland coffee chains will:
Give you FREE UPSIZE when you bring your cups to our stores. The free upsize applied for traditional coffee, tea, and Freeze.
The plastic straws and spoons only served when customers require.
Highland Coffee shops are looking forward to hearing customers comments and ideas to do better in further campaigns. Thank you!
Level 2-3, SENSE CITY (GIGAMALL Vietnam), 240 - 242 Pham Van Dong Street, Thu Duc District.
#Gigamall #GigamallVietnam #WeloveGigamall#Moitrainghiemmoiniemvui #HighlandsCoffee #NhungCanhTayXanh#CungChungTay #CungHanhDong