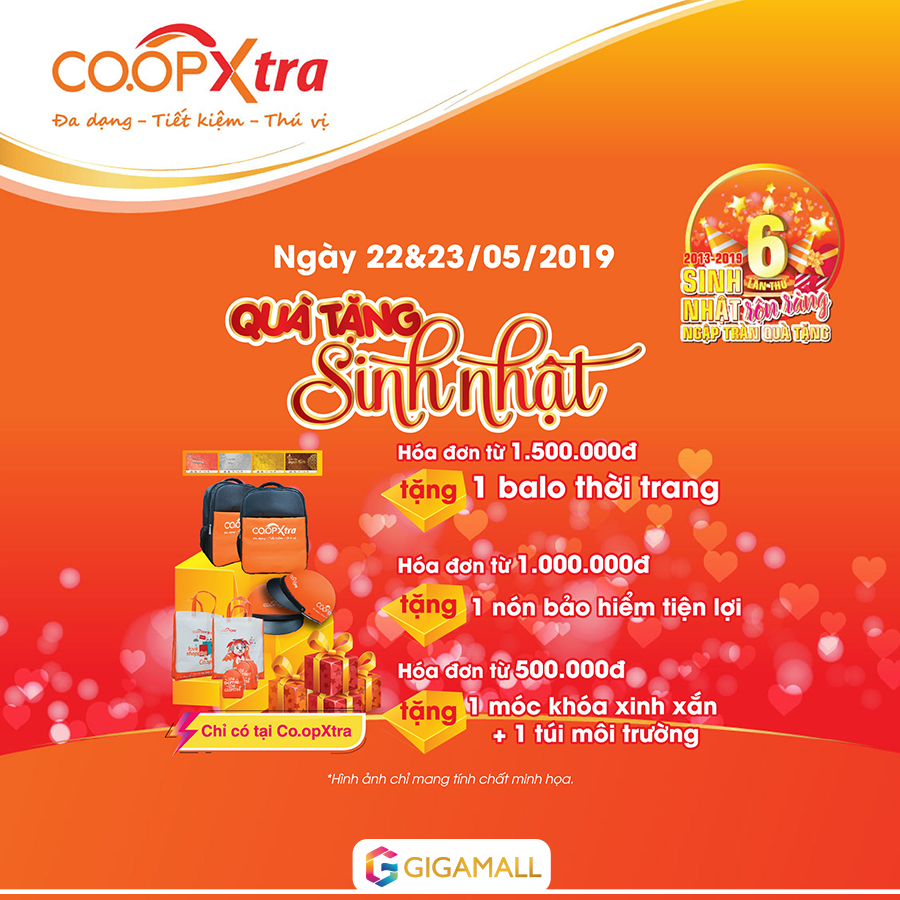 HAPPY CO.OPXTRA 6TH BIRTHDAY
CoopXtra Birthday 6th Program in 2 days (22 and 23 May)
Customers who have a Copper/ Silver/ Gold/ Platinum card when purchasing at Co.opXtra (excluding the payment for trade discounts):
Bill of 500,000VND: get 01 keychains + 1 environmental bag.
Bill of 1,000,000 VND: get 01 convenient helmet.
Bill of 1,500,000VND: get 01 fashionable backpacks.
Each Copper/ Silver/Gold/ Platinum card can get 1 gift/invoice and can join maximum 2 times/ day.
Customers can accumulate invoices on the same day with the same supermarket.
New customers have to register and activate the card for the promotion.
The gifts can change when they are out of stock.
For more information about the promotion, please click the link:http://coopxtra.net/
Level 2-3, SENSE CITY (GIGAMALL Vietnam), 240 - 242 Pham Van Dong Street, Thu Duc District.
#Gigamall #GigamallVietnam #WeloveGigamall #Moitrainghiemmoiniemvui
#coopXtra #coopXtrakhuyenmai